Iris Prize 2023: Chuck, Chuck Baby
It's spooky season and we have lots of tasty treats ready and waiting for you!
Our cinemas are jam-packed with film festivals including Kotatsu Japanese Animation Festival, London Film Festival and Iris Prize. Not forgetting Halloween, we're screening Netflix's latest animation Scarygirl brought to us by Cardiff Animation Festival and The Canterville Ghost.
We invite you to rediscover the work of Powell and Pressburger as part of the BFI season and celebrate a key component of their films, Welsh legend Roger Livesey, as we dive into the themes and glorious artistry of the greatest British film studio.
Theatr Iolo present Owl at Home with a free arts and crafts activity after the performance for the audience, a perfect autumnal morning or afternoon out with the little ones.
Reciprocal Gestures: a season of movement and dance continues in our theatres, with Seke Chimutengwende's It Begins in Darkness and Emilyn Claid's UNTITLED. Across the autumn/winter season, performances from some of the most exciting contemporary dance artists come together alongside talks, open classes, screenings, and special events, to cultivate a space of reciprocity.
Artes Mundi is celebrating its 10th exhibition and is taking over our Gallery, Art in the Bar and Lightbox, seeing Carolina Caycedo, Taloi Havini, Naomi Rincón Gallardo and Nguyễn Tinh Thi presenting major solo projects.
BFI Season: Powell and Pressburger
Kotatsu Japanese Animation Festival 2023
30 September & 1 October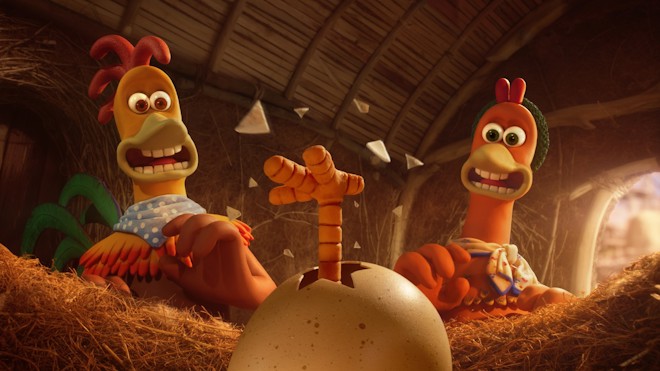 4-14 October
Iris Prize 2023
Sunday 15 October
Sun 15 October, 2.30pm
Sun 15 October, 5.30pm
Sun 15 October, 8pm
Reciprocal Gestures: a season of movement and dance
Seke Chimutungwende: It Begins In Darkness
Sunday 8 October, 7.30pm
Join Seke Chimutengwende, Adeola Dewis, and June Campbell-Davies for an in-conversation after the performance, in the Theatre from 8:30pm. BSL interpreted by Nez Parr.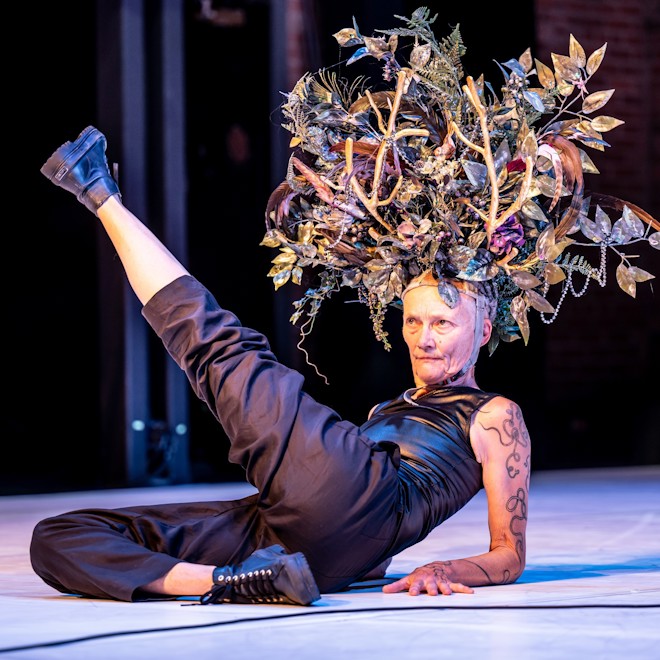 Saturday 21 October, 7.30pm
Join Emilyn Claid and Performance Curator, Kit Edwards, in conversation after the performance, in the Theatre from 9pm.
Rosa-Johan Uddoh: Ye Olde Group Chat Closing Event
Saturday 7 October
Join us and artist Rosa-Johan Uddoh to say goodbye to the collaged congregation of Balthazars who've assembled on Chapter's building façade.
There'll be rEadings by Rosa at 3.30pm from her book Practice Makes Perfect, which focuses on themes of radical self-love, inspired by black feminist practice and writing.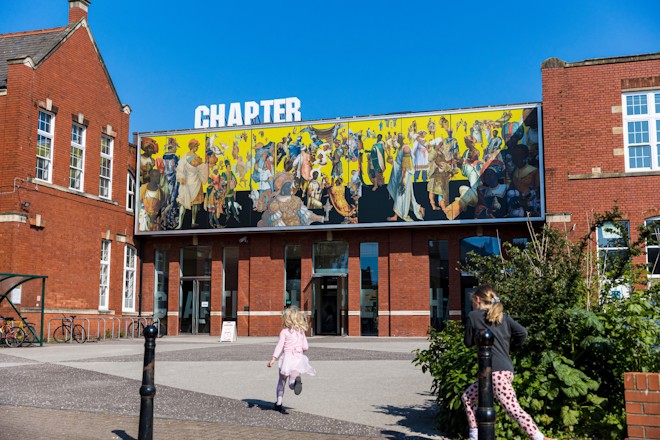 Image: Simon Ayre for Chapter 2023
Friday 20 October 2023 – Sunday 25 February 2024
AM10 will see each artist present a major solo project, including new productions, unseen works and several UK premieres. Some artists are presenting across multiple venues, whilst every artist will have work at a location in Cardiff. Presenting in Chapter across the Gallery, Art in the Bar and the Lightbox is Carolina Caycedo, Taloi Havini, Naomi Rincón Gallardo and Nguyễn Trinh Thi.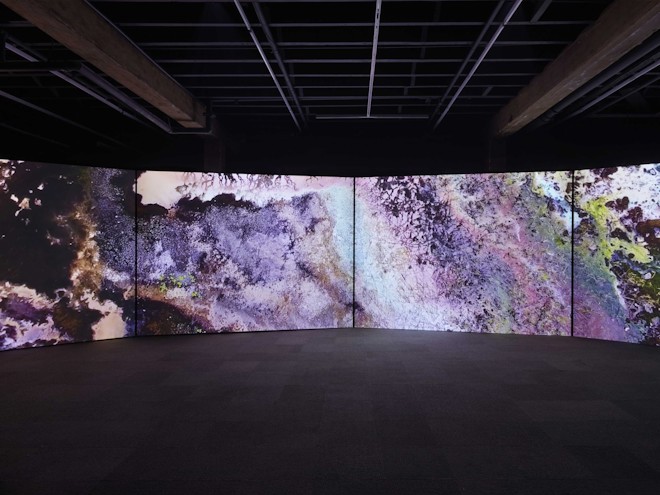 Hear We Are shortlisted for The National Lottery Awards 2023: Project of the Year
Hear We Are has been shortlisted from over 3750 organisations across the UK to to reach the public voting stage in this year's National Lottery Awards, which celebrates the inspirational projects and people who do extraordinary things with the help of National Lottery funding.
Hear We Are is a National Lottery funded, Deaf-led project exploring the perspectives of Deaf and Hard of Hearing people, particularly those working in or excluded from the creative sector. Examining how participants' perspectives and experiences can come together to make positive change, they're working to improve access to the sector for Deaf and Hard of Hearing people by opening up dialogue and creating much-needed structures of support and presentation.
To vote for Hear We Are please go to lotterygoodcauses.org.uk/awards. Or simply use the Twitter hashtag #NLAHearWeAre. Voting runs from 9am on 11 September until 12pm on 9 October.
Saturday 21 October, 11am-4pm.
A fun and relaxed day for all the family, no print experience required and free to attend!
Expect plenty of print activities to try, with the artwork based on the theme of 'Autumn'. We will gladly give you a tour of the print studios too - just ask.